We give help and support to vulnerable children, and provide a safe place for them to live

About Us
Putting children and young people at the centre of our work has led us to grow and develop from opening our first home in Northamptonshire in 2007 to become the largest charitably owned residential children's home provider in the UK. We now have more than 30 homes, two supported accommodation developments and provide high needs foster care through Fostering to Inspire and Homes and Horizons.
We believe in working in partnership with local authorities, building strong and lasting relationships. Each of our services is unique but united in the belief that every child and young person deserves the best possible start in life.
We provide homes and services that are nurturing, warm and welcoming. Our caring staff teams are committed to providing safe, well-planned care to children and young people who have often faced real challenges in their early years.
In turn, we are committed to giving our staff all the support and training they need to provide the best possible experiences to children and young people. Our teams put people at the heart of our work through our dedication to achieving our purpose, the way we behave, the values we uphold and our commitment to deliver high quality performance.
And we all do it because we know our work makes a difference to people's lives, knowing when we create a great place for children to live, we also create a great place for our staff to work.
Shaw Trust is one of the largest charities in the UK and major not-for-profit provider of public services, focusing on care, education, work and wellbeing. We help people of all ages, from childhood to retirement.
Across Shaw Trust our help enables people to build foundations for life and find work they can be proud of. We believe that meaningful work gives people a sense of purpose. But we also know that for some of us, it can often feel out of reach. That's why we go above and beyond to help people realise their potential and why we accept the risks and challenges other organisations won't, to help those who face the biggest disadvantages.
We don't just see people for who they are, we see them for who they want to be. Our organisation is full of caring, passionate people working together to be there for people of all ages. Whether they're just beginning school, about to start work, or seeking support later in life, we're here to help.
Find out more about Shaw Trust

Our vision for fostering children includes supporting both child and carer, so that whether you're completely new to foster care, or have years of experience, our highly trained staff can assist and support the needs of both you and your foster child.
Fostering to Inspire is actively associated with the UK's leading fostering charity, The Fostering Network (TFN) in implementing its imaginative Mockingbird programme, centred around the Mockingbird Family Model. The model offers support based on an extended family structure, with clusters of foster families forming constellations of support with a central foster carer at its heart, acting like a grandparent, aunt or uncle.
We understand that maintaining a positive home environment is vital for fostering children successfully. Making the choice to become a foster parent is a life changing decision and can enhance a family dynamic as well as help a child.
Standards and Awards
We were nominated for:
The Children and Young People Awards 2022
Home Team Award – Salmons House
Homes2Inspire – Employer of the Year
Abbie Robertson – Outstanding Contribution
Rosie Walker – Home Manager
Sue Barron was also 'highly commended' for the Home Manager Award in 2021 for CYP.
ISO27001
We have achieved UKAS accreditation for our Information Security Management System. Our compliance ensures that our documentation is appropriately used, shared and retained.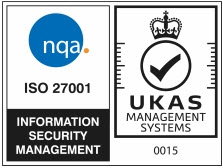 Homes2Inspire, as part of Shaw Trust is committed to creating a diverse and inclusive working environment, where every employee, regardless of their background or lived experience, feels that they belong and can progress in their career.


We are proud to be certified as an employer who meets the National Equality Standard, the accepted standard for inclusiveness in business across the UK.
We are disability confident leaders, support the guaranteed interview scheme and use of the government's Access to Work scheme.
Living our values, we are keen to reflect the diversity of UK society at every level within our organisation.
We welcome job applications from all sections of the community including from people with lived experience and/or knowledge of disability or social exclusion.
No artificial barriers or ceilings to advancement, whatever your background.
Positive action where appropriate to shape our workforce.
Creating safe spaces for anyone in our workforce – especially those with protected characteristics.
Committed to our volunteers ensuring they receive the correct training and recognition whilst supporting our programmes.
Employee diversity networks through Shaw Trust: LGBTQ+ Support Network, Racial Equality Network, Disabled Equality Network, Women's Network, Employee Voice.