"Very nicely decorated and a good atmosphere. The staff team are so enthusiastic and have a wealth of wide-ranging experience."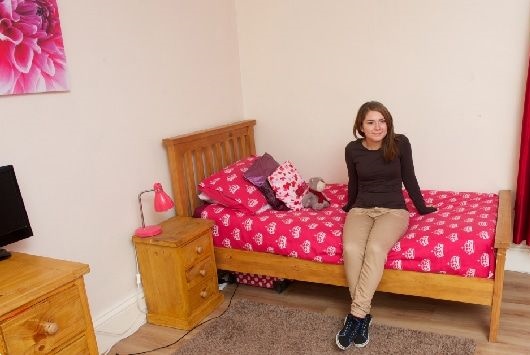 Addison House is located on the outskirts of Nottingham City Centre. The house provides accommodation for six young people. Addison House overlooks Nottingham's oldest park – The Arboretum, which is an outstanding Green Flag award winning park. Within walking distance of the City Centre Addison House also has fantastic links to the City's transport systems including buses, trams and the National Rail Network.
The house is situated within the catchment area of Huntingdon Academy, Elliot Durham School, Haywood Comprehensive, Haddon Park High School, Djanogly City Academy, Bigwood and Margaret Glen-Bott School are also accessible.
Our statement of purpose is available on request.
Feedback
"It was all beautiful"
"It feels like a real home and I would be happy to live here."
"Lots of room for residents to get to together."
"If I hadn't come to live here, I would probably be in prison or dead. It's changed my life."
"I have stopped crime whilst I have been living at Addison House."
"It doesn't feel like a care home to me it feels like a family home."
"Staff care for the kids and have a lot of time for me."
"Staff are very friendly and approachable."

Parents
"Very impressed with all the rooms."

Parents
"The staff are brilliant on behaviour management issues."

Professionals
"They don't hide from issues."

Professionals
Testimonials
"Very nicely decorated and good atmosphere."

Social Workers
"The staff team are so enthusiastic and have a wealth of wide-ranging experience."

Social Workers
"I've been in Homes2Inspire care homes for 2 years now. During my time here I've been Go-Karting, York Dungeons, Haffron Lodge in Wales, Alton Towers and many more. The staff, including the manager, are very supportive and caring and always push you to your very best, they make sure you don't give up and give me good advice. They make sure you're well looked after and they have supported me in the past with my education. I have made good friends with one of the young people that used to live here. All of my other placements have given up on me but this care home has never given up on me. Some of the staff team I see as my family as they have helped me out a lot."

Young People