"Thank you for your warm welcome. The home is beautifully decorated and I wish you all the best for the future"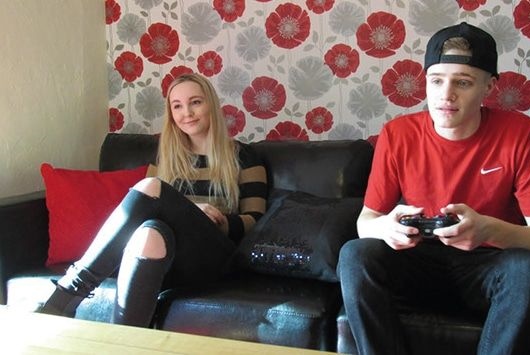 Holly House opened in February 2015 and provides a caring, comfortable and supporting environment for up to 5 young people (EBD). The home is situated on a main road that leads into Chesterfield town centre (approximately 1 mile away), which is a short walk away.
Alternatively it also has good transport links via bus. Chesterfield, although a town, has a lot to offer for example cinema, skatepark, bowling alley, leisure centres and parks etc… and if you wish to venture further afield, we are approximately 30 minutes away from Sheffield (Meadowhall & Crystal Peaks) and Nottingham, via car.
Our statement of purpose is available on request.
Feedback
"Really excited about working at Holly House… It looks amazing and we have a great team"

Member of staff on the Initial Training Course.
"Thank you for your warm welcome. The home is beautifully decorated and I wish you all the best for your open day."
"Thank you for the tour and accommodating my visit. The home has clearly had a significant investment made by G4S. Really positive from my perspective and good to see a quality home in the heart of Derbyshire. Good luck with your opening and look forward to working with you in the future."
Testimonials
"I love living here. I am with people that understand me. They give me time and listen. There is nothing that I would change here."
"Since I have lived here I am much healthier. My anger has improved and I have better contact with my family. I have more confidence about my life."
"Excellent location for access to local education provision."