"You have gone over and above on many occasions, and all of your care, warmth and commitment has been so much appreciated"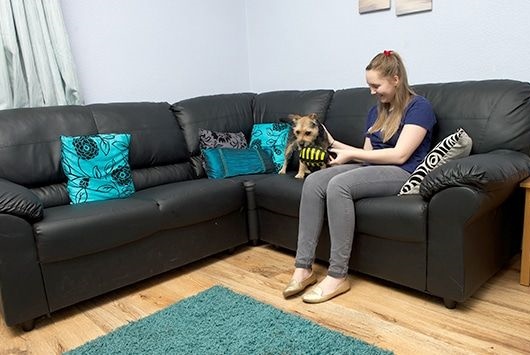 Kimber House opened in 2001 and is located in the Carrington area of Nottingham and provides comfortable accommodation for up to three young people, both male and female. The home is situated in a quiet residential area approximately one mile from the City Centre. There are excellent links to the City's transportation system. Including buses, trams and the national rail network.
The home is positioned in the catchment area of Elliot Durham School, Haywood Comprehensive, Haddon Park High School, Djanogly City Academy and Margaret Glenn Bott School.
Our statement of purpose is available on request.
Feedback
"I only feel comfortable and happy when I am at Kimber House."

"I didn't know where I belonged until I came to this home."

"The staff at Kimber are amazing and I know they care for me."

Young People
Testimonials
"Thank you everyone for all the hard work, help and support you provided during the time OL spent with you, it was really appreciated."
"Thank you so very much for all you have done to look after and support TO (and me at times!) whilst she has been in your care."
"You have gone over and above on many occasions, and all of your care warmth and commitment has been so much appreciated."
"The safety and welfare of young people has a very high priority in the home. The result is that young people report that they feel very safe. The staff understand and are very clear about young people's individual safety issues, and risks are exceptionally well managed and minimised."
"The staff have a very positive approach to young people's behaviour. They ensure that praise and re-enforcement for good behaviour is at the forefront of all behaviour management."
"There are outstanding outcomes for this young person at the moment."

Education provider
"They have really helped her, They have supported her well to engage in education, they couldn't have done anything better."

Professional
"I just wanted to say a big thank you to you and your staff for the support and understanding you have given to X during her stay. I was impressed with your professionalism alongside your care and supportiveness to X right from the start, and your close liaison has made it much easier for me to be a 'long distance' social worker. Good luck in the future and thank you again for all of your support."

Social worker