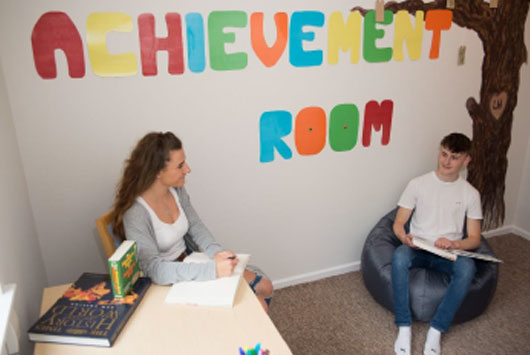 Lansdowne House opened in 2018, registered to provide care for looked after children with Emotional, Behavioural Difficulties aged between 12yrs – 18yrs of age of mixed gender. The home is a 5 bedroom detached property situated in Desborough, nearby to Rothwell and Kettering.
The home is located in a community that offers good local amenities, including a local school, doctor's surgery, hairdressers, food shops, news-agents and a local bus service. There is a park and playing fields within a short walk from the home. The local area has West Lodge Petting Farm, Wicksteed Park, Stanick Lakes Country Park and amusement amenities.
Lansdowne House has a friendly and welcoming staff team who enjoy arranging and participating in outings and family visits. We have a house car and encourage the use of public transport to explore local areas and days out. The home has a big garden to do outside activities in and we support individual interests at the home.
Our statement of purpose is available on request.