"We aim to ensure that the children and young people in placement achieve positive and healthy outcomes while in placement at the home."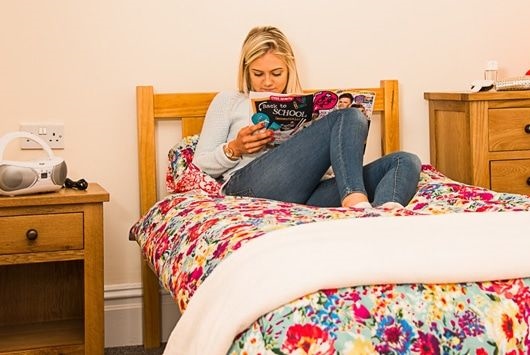 Wendover House is a Children Home located in the Sherwood area of Nottingham, the home is registered to provide care to up to five children and young people. Wendover House has easy access to the Sherwood shopping area and both Woodthrope Grange Park and the Forest Recreational Ground, the city centre of Nottingham is a short bus ride away.
The home has a staff team of varied experience and qualifications to promote the development and achievements of the resident children and young people in placement.
Our statement of purpose is available on request.
Testimonials
"Since I lived at Wendover it hasn't been anything but positive, I love my room, I really get along with everyone and I enjoyed living here. I don't have anything negative to say."

Young Person
"These routines have supported children to engage better in education, take part in activities and develop new interests. Children are attending community youth clubs and army cadets. They also attend gymnastics and dance classes. One child has recently joined a rugby club. As a result, children have developed social skills and enhanced their self-esteem."

Ofsted
"It's a new home with a new team. From what I have seen its been good. They accommodate my visit. I now receive weekly updates with any specific issues highlighted. There have been some safeguarding issues that have occurred but these have always been dealt with appropriately. I have no concerns regarding safeguarding.

They attend all meetings. They do a lot of activities and a 1:1 worker just for my young person which works well. Staff reinforce good boundaries, they follow through and there is consistency which is good. My young person has an education placement which she really enjoys and the home also has a study room which is a quiet place for her to do her homework and study. There is very good school liaison. Overall she seems very settled. I am happy with the home and what they are doing. Currently they are meeting her needs."

Social Worker