Somerset Council and its partners, Homes2Inspire (part of Shaw Trust) and NHS Somerset are celebrating after winning 'Innovation in Partnerships,' a prestigious Municipal Journal (MJ) Award for the trailblazing Homes and Horizons children's home project.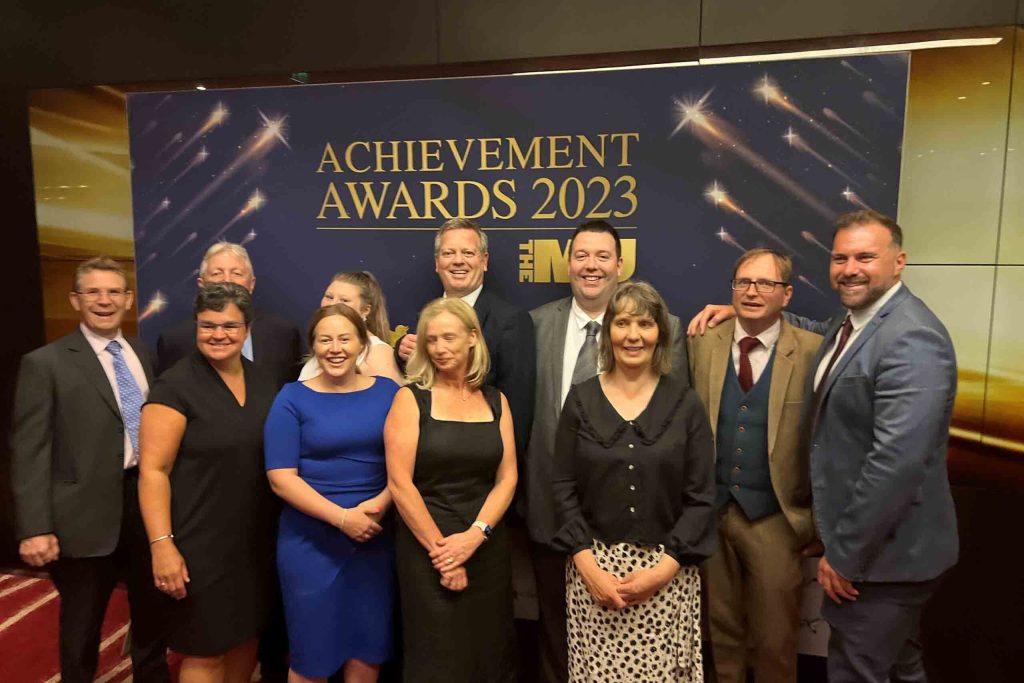 The MJ awards is the biggest annual awards ceremony for local government. The winners were announced during a live ceremony in London on 23 June 2023.
The project is delivering 10 family-sized homes for children as part of a new model of care for Somerset's most vulnerable young people. It will also provide 20 specialist foster carers and a brand-new, therapeutic education service on two sites within the county, designed to increase young people's life chances through better educational results and improved mental health and wellbeing.
Chloe, a young care leaver involved with the project, attended the ceremony and shared the day's festivities on the council's social media. Chloe said: "Thank you for all the other young people who have contributed to Homes and Horizons over the last year and made it such a success. Without the input of all the care experienced people who have helped shape our work it would not be the innovative partnership that it has become."
Claire Winter, Executive Director for Children, Families and Education, said: "We are absolutely delighted to have won this award and have the work we are doing to support vulnerable young people in Somerset recognised nationally.
"This award is a real testament to the hard work and dedication of everyone involved with this project – they have worked tirelessly, often going the extra mile to ensure that vulnerable children and young people are put first. Their professionalism, commitment, and genuine care for the children and young people that they support is central to the success of this project, and it's wonderful to see this acknowledged nationally with this prestigious award."
Chris Luck said: "To thrive we need our care, health and education needs to be met. In Somerset we are doing this for some of the county's most vulnerable children through innovation and putting the child first. In a genuine partnership of equals with a shared determination to change the approach and the system, we are creating a better future where the children have a voice as first amongst equals.
A brave and determined Somerset Council Children's Services team, supported by their elected officials, is creating the conditions for children to thrive and Shaw Trust is proud to be a partner in this bold new approach. We are delighted this has been recognised by the judges in the MJ Awards."
For more information on the Homes and Horizons project, contact homeshorizons@somerset.gov.uk or follow the project on social media using #HomesAndHorizons.